Yo-Master Zeemo Pulls the Strings for Dream Cruise Family Entertainment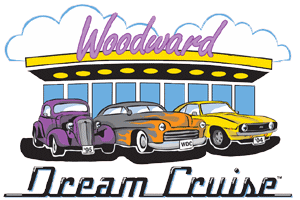 By Ellyce Field
Special to


Friday, August 20, 1999
It's not all classic cars and street rods at this Saturday's fifth annual Dream Cruise. Along the 16–mile Woodward stretch, seven communities are offering families a full day of activities, games and entertainment, many evoking memories of the bobby–soxing '50s. Kids can dress up in poodle skirts or white T–shirts and black leather jackets, dance to Bobbi Sox and the Greasers and other '50s–style bands, join a Hula Hoop contest or watch Elvis impersonators.
One of the area's most versatile entertainers, Yo–Master Zeemo — a one man circus who combines yo-yo wizardry, juggling, magic and comedy — performs twice in Birmingham About 15 years ago, Paul Kyprie, former U–M gymnast, grad student and part–time salesman, gave up his day job and became Yo–Master Zeemo full time. "When I couldn't get a teaching job and got tired of grad school, I stated a two–person act with a trampoline", he says. "It wasn't too much fun carrying a trampoline and setting it up, so I started thinking about a juggling act, with yo–yos and magic."
Kyprie, who grew up on a steady diet of Rocky and Bullwinkle and Soupy Sales, concentrated on physical comedy, loopy craziness and punny jokes. His act now focuses on yo–yo tricks, audience participation, juggling and humorous banter. "It's an act, not a yo–yo demonstration," Zeemo says. "I use two yo–yo's and do all the fancy–schmancy championship–level tricks, like the Brain Twister and the Eiffel Tower, plus all the classics like Walk the Dog and Rock the Baby in the Cradle."